Planting Day 9 June 2018
We would love to see volunteers plant kauri.
Would you like a fun day out in the bush?
Kauri 2000 Trust is looking for volunteer planters to help with planting kauri seedlings
WHERE: Mynderman's Hill site, Matarangi Reserve(between Kuaotunu & Matarangi)
DATE: Saturday 9 June (bad weather back up day Saturday 16 June)
TIME: 9.00 am, assemble, plant through to about 12.30 (depending on weather, energy etc.)
BBQ: There'll be a sausage sizzle on site afterwards so we can relax together – Kauri 2000 will provide the sausages etc. and cold drinks.
If you are able to come could you please RSVP to Janet Munns  07 866 0468, email info@kauri2000.co.nz with your details so we can send you some notes [and make sure we have enough sausages!!].
As you can imagine, with dieback being detected on the Coromandel we'll be taking even more care to make sure we've all got spotlessly clean boots and spades, but it will still be a fun day in the bush!
Plant a kauri ……
recreate a forest!
Volunteer Planting Day Saturday 8 June Where- Kuaotunu Reserve When- meet at 8.30 Info- email info@kauri2000.co.nz Latest Kauri2000 Newsletter
read more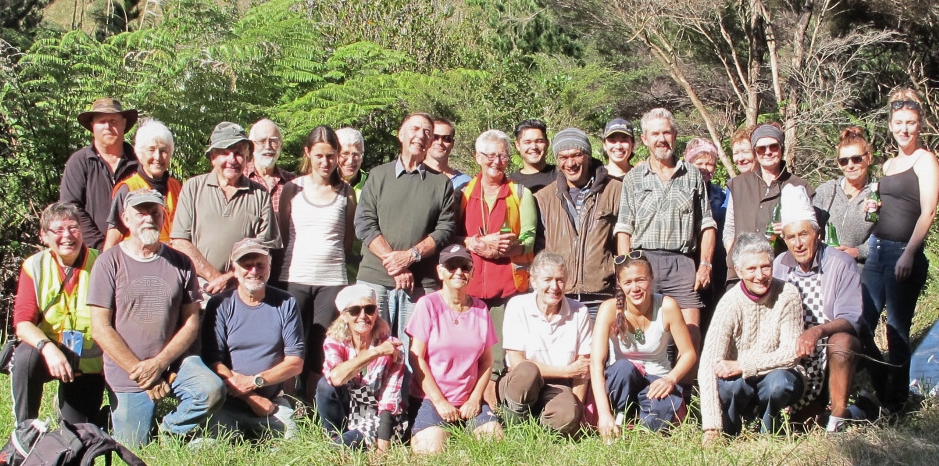 Volunteer PlantingIt is nearly that time of year again! Site preparation is well underway and we will have volunteer planting on Saturday 8 June.This is a great day out if you can spare 4 or 5 hours, are reasonably fit and would enjoy meeting new and old friends....
read more
Latest Kauri2000 Newsletter